> Edith Minturn "Edie" Sedgwick, first cousin once removed of actress>
Kyra Sedgwick. 


> Lester Persky introduced Andy Warhol to Edie Sedgwick although she did not become a regular at> The Factory until March when she was brought there by

> Chuck Wein.


Edie's association with> 
Andy Warhol, originally an outsider, helped secure his reputation by making him seem less ridiculous as he was first perceived.


Andy Warhol's film Vinyl launched Sedgwick's Career.
Edie Sedgwick became known as The Girl of the Year in 1965 after starring in several of Warhol's short films in the 1960s.
Sedgwick's
poise, charm, and composure were so alluring.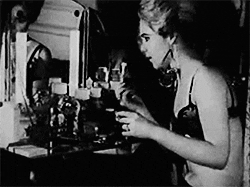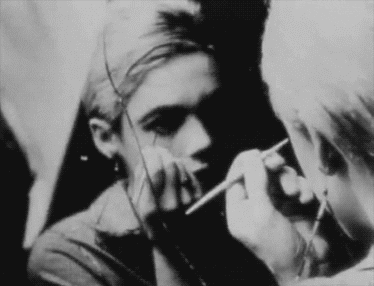 Edie with Nena
Thurman (Uma Thurman's mother) in a deleted scene from Ciao! Manhattan.
Edie Sedgwick describing the> 
orgy scene
while filming her
 final film>
Ciao! Manhattan.
Edie Sedgwick spent her entire trust fund from the Sedgwick family fortune in just a few months, promoting Andy Warhol and entertaining his clients and hangers-on.
Edie had asked
Warhol to pay her for her acting work, but Warhol never paid. 
Edie herself lay her destruction at the feet of Andy, the great facilitator, the>
sado-masochistic
doyen of New York.

Edie attended a fashion show in her home city of> Santa Barbara. Later that night, at a party, a palm reader grabbed her hand and was taken aback by her very short life line – to which Edie sweetly replied, "It's okay – I know."
Edie Sedgwick died on November 16, 1971, in Santa Barbara, CA.
Warhol, who continued to deride
Edie
 as a> "
poor little rich girl
"
(also the title of one of his movies with her), and wondered out loud when she died if her husband of a few months would "get her money." 

Warhol was told curtly by a friend "Edie didn't have any money.>

 Edie spend it all on you"
> Shelved Dolls